Kemoy Campbell picked for 2nd place at NCAA Div 1 XC Championships ;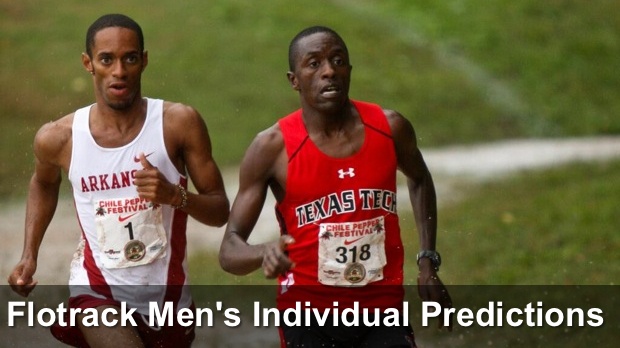 November 15, 2013 in Waco, TX
Men
Kemoy Campbell is set to rewrite the record books for the NCAA Div 1 XC, his home country the island of Jamaica, and the entire Caribbean. Track enthusiast will be watching his performance this week end in Indiana.
I predict that Kemoy is slated to upset the establishment. He ran very comfortable at the South Central Regional with a Season best of 29:41.30. Whenasked if he can go under 27 minutes; Kemoy blushed and said we will see. The favorite for the day is Kennedy Kithuka who already has laid claim that he will be running under 27; so catch me.
With that challenge, we expect Kemoy to stir up the dust on the grassy field. Should the race be neck and neck with 1500 meters to go, I predict a horse race to the fininsh line, with Kemoy pumping to the line first. Remeber he has a tremendous kick in those powerful legs.
Milesplitja is on standby with onsite reporting at the end of the day.
General Information
Fact
Kemoy Campbell
Kennedy Kithuka
Photo
No Photo Available
No Photo Available
School
Bellefield High School
HS Class
2010
0
College
University of Arkansas
Texas Tech University
Residence
Manchester, JA
Lubbock, JA
Personal Bests
Event
Kemoy Campbell
Kennedy Kithuka
10,000 Meter Run (XC)
29:41.30
28:31.30
8000 Meter Run (XC)
22:58.73
22:16.00
5,000 Meter Run
13:43.20
--
5,000 Meter Run
13:32.82
13:28.61
1,500 Meter Run
3:41.00
3:46.72
800 Meter Run
1:49.95
1:57.10
3,000 Meter Run (In)
7:46.95
7:50.26
One Mile Run (In)
4:00.98
3:59.53
One Mile Run
4:05.09
4:04.04
1,000 Meter Run (In)
2:24.96
2:31.16
1,500 Meter Run
--
3:45.82
5,000 Meter Run (In)
--
13:25.38
10,000 Meter Run
--
28:18.97
Head-to-Head
Meet
Kemoy Campbell
Kennedy Kithuka
Chile Pepper Cross Country Festival 2013
23:34.80
23:28.10
NCAA DI Indoor Track and Field Championships 2013
7:46.95
7:56.28
NCAA DI Cross Country Championships 2012
29:41.50
28:31.30
Texas Relays 2012
4:05.09
4:04.04
Texas Tech Invitational 2011
8:27.51
8:28.74
Texas Tech Open 2011
4:17.87
4:15.79
OSU Cowboy Jamboree 2010
24:33.74
24:06.39